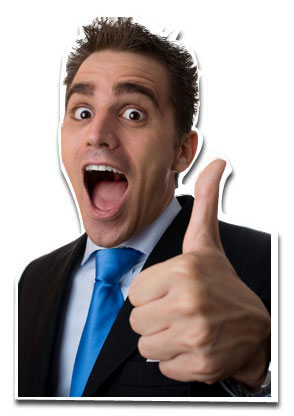 Congratulation, you have just purchased the whole QAD suite. What is next?
Do not under-estimate the task of implementation. It is your next highest cost related item in an ERP implementation other than the software.
Success or failure in an implementation will determine if your crucial investment in an ERP solution will enhance or ruin your business. Any implementation that is not successful will cost you more than triple of your investment. You customer will scream at you for late shipment, your supplier was not paid on time and refuse to send you fresh materials resulting in production shutdown. YOU WILL LOSE YOUR JOB, if these things really happen!!
QAD Consulting will recommend their implementation services to you. Remember implementation entails a wide array of tasks which are eventually handled by a human being like you and me and no company can claim that all their employees are equal in skills of implementation. It takes at least 3 years of implementation experiences of at least 5 cycles before a person is considered a good implementer. Demand their resume before the implementation begin. If they are experienced, great, continue working with QAD.
For those customers who need 2nd opinion on proven track records of implementation and guaranteed cost for implementation, ERP Consulting LLP can be your partner in the implementation services. ERP Consulting LLP has a Principal Consultant who has more than 18 years of QAD implementation experiences at more than 100 sites across the 3 regions. We have developed a time/project tested methodology that will guarantee the success of the implementation. We do however need to perform a 2-3 days of "Implementation Due Diligence" study to provide that guarantee.
We have a guarantee that is "Your implementation is free if it really failed. Implementation costs will be within the sign-off budget. If there is costs over-run, we will absorb it." We are so confident we can do this all the time because none of our implementation projects failed before.
Here are the advantages of using ERP Consulting LLP to help you in the implementation
Qualified Project Manager (PMP)
Certified in Production and Inventory Control (CPIM) – APICS
Triple QAD Certified (Manufacturing/Distribution/Finance)
Implementation best practice knowledge from over 100 sites implementation
Propriety Rapid Implementation Methodology
Specific Propriety Training Materials with your company data and not QAD pencil company data
Work Instructions built along the way during the implementation, saving your employee time in unnecessary documentation
Vast collection of useful toolkits which can assist in the implementation with special pricing
Recommend the best breed of tools to complement your implementation
Tuning all Unix Technical and your PROGRESS databases with performance in mind
Typical Implementation is 3-4 Months
Regional rollout within 3 months @ each site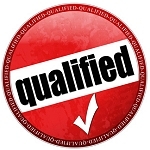 All our customers are satisfied and repeat customer. Give us a call to find out and let see how we can nail the implementation for you.