Get the facts right
The failure rate of IT Projects can be alarming; per Gartner, approximately 74% of IT projects fail, are late, or go over budget.
META GROUP REPORTS that a staggering 55 percent to 75 percent of all CRM projects fail to meet their objectives.
On average, about 70 percent of all IT-related projects fail to meet their objectives, so CRM's failure rate — along with the appalling 70-percent failure rate for ERP implementation projects and the shockingly high 70-percent failure rate experienced by those implementing SCM (supply-chain management) — is about as distressing as a 70-percent failure rate for a hitter in baseball.
Don't be a statistic in your organization.
Analysis
Successful project management is about managing risk. One of the most common ways of bringing together people from different backgrounds and often different enterprises to achieve project success is to use a formal project management structure (PMS).
This makes sure everyone understands how the project is organized and what to do next.
The best PMSs also aid project planning and give project managers early warning of time overruns and scope creep.
Two of the best-known PMSs are Projects in Controlled Environments
PMI, from the Project Management Institute in Pennsylvania, United States
PRINCE or PRINCE2, originated by the U.K. government
PMI (Project Management Institute)
The Project Management Institute was founded in 1969 in Pennsylvania, United States.
It has developed a Member Code of Ethics for those involved in project management, and administers project management training and certification.
The PMI methodology is contained in its publication "A Guide to the Project Management Body of Knowledge" (PMBOK).
The institute claims a membership of more than 420,000 in 125 countries, covering different professions including IT.
The institute aims to provide a controlled, integrated approach to project management through the certification, education, research, awards, publications and professional standards that it administers.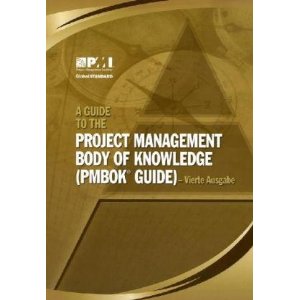 The PMBOK splits project management into five Process Groups and nine Knowledge Areas.
The Process Groups cover
initiating
planning
executing
controlling and
closing a project.
The Knowledge Areas describe the additional skills that project managers need to help them to manage a specific project.
These include cost management, quality management and procurement management.
The Problem in your organization
It is very difficult to get experienced Project Manager in an organization with PMS concept.
This is a fact, especially in the IT industry.
You wanted repetitive successful projects and learn from bad projects so as not to repeat it.
You try to send the best people to get PMP certifications from PMI but you still dont have a standard toolkit to implement it within your organisation.
You wanted to setup a Project Management Office (PMO) and the PMO officer tell you he needs 12 months lead time to set up.
The Solution
ERP Consulting LLP has been in the QAD ERP, Azerity CRM and other IT implementation for more than 13 years.
We have implemented QAD in over 100 Sites, more than 10 countries in more than 18 years.
We have successfully developed a model which can be repeated for a typical IT project rollout, specifically ERP rollout.
We have ready to use Microsoft office templates that you can start immediately
45 Microsoft Word Documentations
19 Microsoft Excel Templates
18 Microsoft Powerpoint for Communications
12 Sample Microsoft Project Schedule
We can conduct a 5 days Crash Course Project Management course (PMI Guidelines)
We can customized your company logos in all the Project Management Procedures and Templates to make it very localized to your company's environment.
Some PMI Project Management PPT sample



Sample Project Management Toolkit